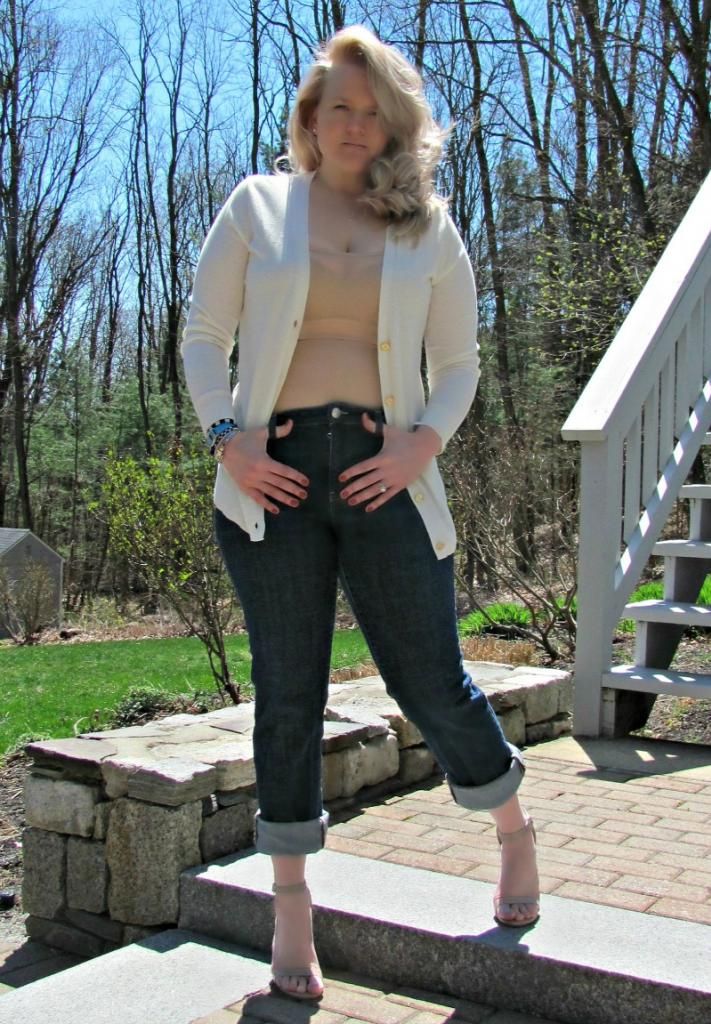 Hi I am
Amanda of
PRIM AND PROPAH
and I'd like to share with you two of my favorite Vedette pieces!
I have been so lucky to have a great relationship with Vedette Shapewear. I have been challenged in the past to amp up my wardrobe using some of their pieces. Heck, my sister got married wearing a little Vedette under that wedding dress! I happen to love Vedette and wanted to share some of my tips on styling and wearing your shapewear in the colder months because, hello, they are here!
One of my favorite pieces, that I now consider a staple in my wardrobe is the
Leah Body Briefer
. This keeps my lady lumps in line, literally, but also serves as a great tank/camisole replacement. Something that I am all about in the Fall and Winter months is layering. Layering is not a new idea by any stretch of the imagination but we can certainly use some new life in what we are layering with! Not only do I wear my Leah Body Briefer under all of my knitwear, but I also wear it when I need layering under more sheer items. Basically, anytime I need smooth lines because my clothes are a touch clingier, this body briefer is my go to! It comes in nude (my favorite) and black for all your wardrobe staple needs.
Now if you want to pump up the sass, Vedette has great options for that urge too! The
Josephine Bodysuit
, leopard print baby, is my go to when I want to have a peek of something under all those Winter layers. I always like to stay warm by layering up but that doesn't mean you have to wear ugly undergarments. This bodysuit provides all those slimming lines that you hope for in your shapewear and all that sexiness you want to ooze if you are hitting the town with your friends or significant other!
Just because it is getting colder doesn't mean you shouldn't look your best. I personally, find my Vedette pieces to be great and easy options for keeping things in order while looking super fierce anytime, I leave the house.
What are your favorite layering pieces for the cold weather months?